If your beer journey is anything like mine,
it began with an awful-tasting, pale liquid to cheaply get drunk at parties.
Cue the keg stand.
But thank goodness that all changed.
On our craft beer tours in Greece, I love asking our guests about their own beer journey:
"What is your gateway beer? The one that made you realize how amazing beer can taste?"
Many years before I would move to Greece, co-found the Bonnie and Clyde Urban Tours Travel Agency and launch the very first craft beer tours in the whole country ( ! ), here is how my beer story began...
Beer, for my younger self, tasted like a sweaty locker room, old bread & bitterness that I tried to swallow as fast as possible, in order not to taste its unpleasantness - and honestly reap its inebriating effects.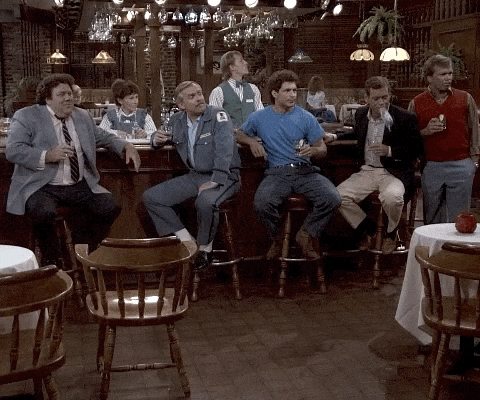 Flashback to being 18 years old, in my hometown of Montreal, Quebec, Canada. My older brother (a full-fledged beer geek indeed) took me to a local tap-room and my beer life would change forever.
Eventually in 2021, being a multi-passionate entrepreneur, co-founding B&C was an expression of that passion I have for great beer and community, which was born on that night. On the beer tours, we share beer appreciation with people from across the globe, with the idea that each beer we drink is a new love story. Every style has its unique personality, each craft brewer pouring its soul into their labour & brews.
Whether the beer in your glass is one-beer-stand or a lifelong romance, that's up to the drinker.
Unlike North America, here in Greece, the craft beer scene has only been booming in the past 5-7 years with exceptional mind-blowing beers. We make it our mission at B&C to let the world know that Greece is an epic craft beer destination for beer travel!
Back to that auspicious night...
It was a frigid winter evening, a chilly one like Montrealers know all too well. Yet the pub's windows were fogged up from its jolly patrons. I entered the cozy room and the rest is history. La Brasserie Dieu Du Ciel. It was to become my standard watering hole and to this day remains my absolute favourite bar.
Then, from the hand-written beer lineup on the chalkboard, the Péché Mortel beer lured me in
(that's French for "Mortal Sin").
I had met my first craft beer; an Imperial Coffee Stout.
With one sip, my tastes buds came ALIVE, as though they had been in slumber for centuries. Full technicolor. Studio 54 vibes. Utterly divine.
Dark, velvety, dare I say seductive, the Imperial Stout style was originally brewed exclusively for the Russian court of Catherine The Great in the late 1700's. The last Empress of Russia deemed it the highest beverage and had it brewed and shipped from London for her and her Court's enjoyment.
Péché Mortel is a fierce brunette served only in glasses for moderation and enjoyment; no pints for this bold 9.5% brew. The eruption of roasted coffee, healthy bitterness, full-bodied sugary malt, thick foam and rich aromas... irresistible.
I could never go back to cheap pale lager beers of rancid aromas and absence of character. I sat there in awe, with a new definition of what BEER meant. That was the night I understood that there was a whole world to be savoured, to be eagerly enjoyed.
In the years that followed, that massive beer menu chalkboard of Brasserie Dieu Du Ciel filled with fresh brews and words like plum, spice, ale, Belgian, Weiss, Session IPA kept my taste buds discovering the boundless world of great beer.
Not only did I find brews worth my time and money, I also met a vibrant community of beer lovers, friendly neighbours and a kind place to socialize, loosen up & celebrate life.
Without a question, Bonnie and Clyde Urban Tours was inspired by the power of craft beer on community and the individual. We choose a non-touristy tour style, for young-at-heart travellers, because great beer brings people together.
With our Sunset Craft Beer Walking Tour, we strive to spark some of those aforementioned taste-bud-awakening moments with the gems of the Greek and Cretan craft beer industry, along the stunning cityscape of Chania as our "watering hole".
We are delighted and proud to share that B&C has won the Travel and Hospitality Award for Best Learning Experience in Crete 2022! This is great news to share with all of you in our community & the craft beer movement in Greece!
Read all about it here.
So come along for a tour & let your taste buds come alive!
Now... let me ask you... what was YOUR gateway beer??
Share in the comments below!
CHEERS!